Mental Health and Wellbeing at LDE UTC
In England and Wales, the 2017 Government Green Paper on children and young people's mental health in schools, 'Transforming Children and Young People's Mental Health Provision' clearly showed a need for an improvement in mental health services both in schools and within the wider community for children and young people.
Some key findings included:
One in eight (12.8%) 5 to 19 year olds had at least one mental disorder when assessed in 2017
Emotional disorders were the most prevalent type of disorder experienced by 5 to 19 year olds in 2017 (8.1%)
Rates of mental disorders increased with age. 5.5% of 2 to 4 year old children experienced a mental disorder, compared to 16.9% of 17 to 19 year olds.
Emotional disorders have become more common in five to 15 year-olds – going from 4.3% in 1999 and 3.9% in 2004 to 5.8% in 2017. All other types of disorder, such as behavioural, hyperactivity and other less common disorders, have remained similar in prevalence for this age group since 1999
It also brought to light public concern about escalating children/young people's mental health issues and limited resources both within schools / colleges and within the community. This has not abated with the pandemic and if anything a greater awareness and concern of escalating mental health issues are even more at the forefront of thinking in education.
As a college, the LDE UTC takes the wellbeing of both its learners and staff very seriously.
Internal Support
Counselling
We have a college counsellor, Sandra Fabowale, for learners who have worries or feelings that they find hard to cope with or just want to understand better. Referrals to the counsellor are made via the Pastoral Team but we do have weekly drop-in sessions also available.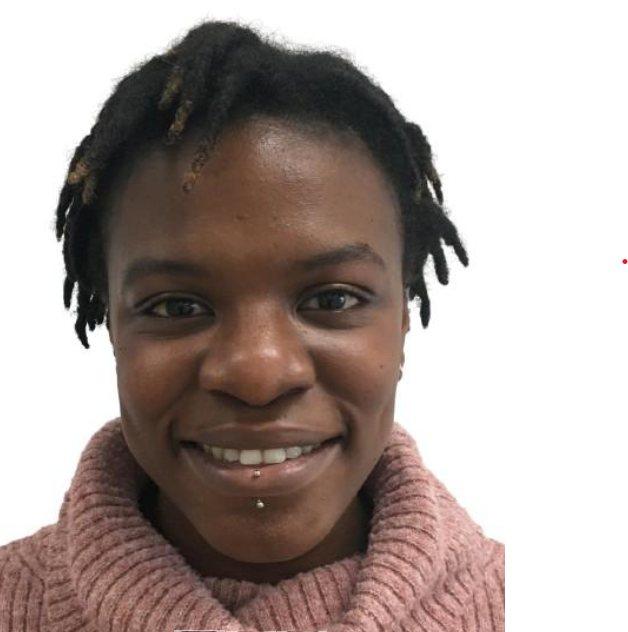 Sandra Fabowale
Chaplaincy
Our Chaplaincy Team, Edward Badu and Sister Theresa Bora, are based in The Haven, they are available for both learners and staff and offer a safe space for learners and staff to be listened to.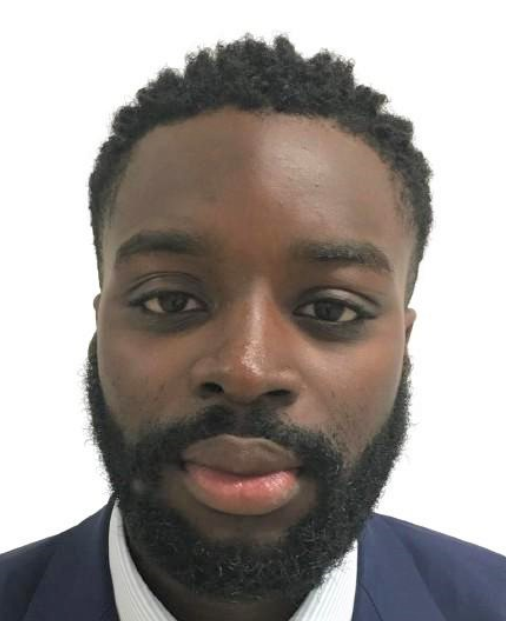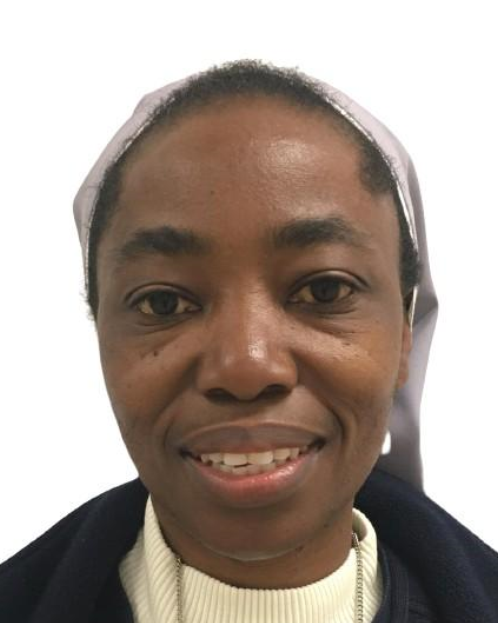 Edward Badu Sister Theresa Bora
EMHP
We are very fortunate to have hosted a Trainee Educational Mental Health Practitioner programme from April - July 2021.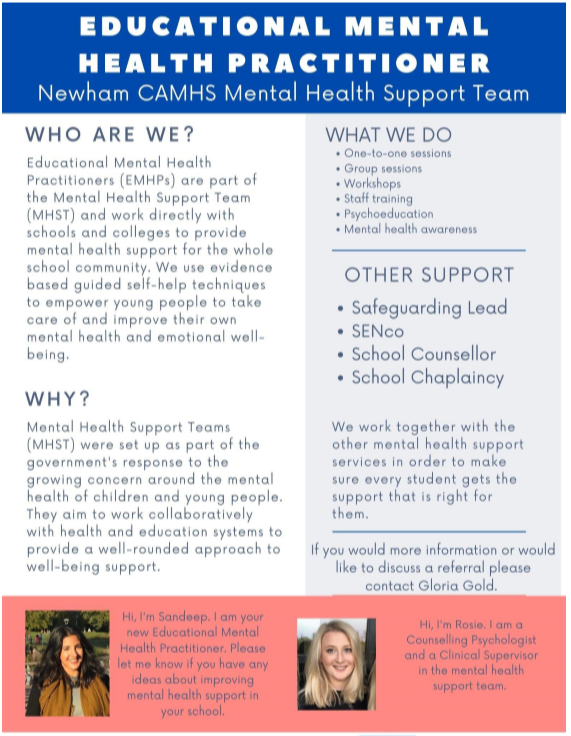 Monthly wellbeing and safeguarding updates
Monthly wellbeing and safeguarding newsletters are shared with parents, and can be found here: Safeguarding Newsletters

Mental Health Champions
We have two trained Mental Health Champions, Carla Doak and Gloria Gold who work full time at the college.

Carla Doak Gloria Gold – Vice Principal

Learner Mental Health Ambassadors
A number of our Year 12 learners have had training through our partnerships with States of Mind https://www.statesofmind.org and are able to support our younger learners.

Staff Benefits at LDE UTC
Some of the staff benefits are listed here but this is not a fully comprehensive list, staff can access the full details and list using the link below
Advice and counselling service, Cycle2work scheme, Season Ticket Loan, on-site Parking, Discounted Gym, Staff wellbeing committee (SMILE) Multi-faith Chaplaincy, IT equipment loan, Personal Development, Catering offer and access to the LG Pension Scheme
LDE UTC Stakeholder Information
Wellbeing links
Wellbeing for Staff
LDE UTC Wellbeing Links for Staff

Wellbeing for learners
Learners' wellbeing padlet

External Support
External Mental health, wellbeing and safeguarding links:
Learner Mental Health and Wellbeing
https://youngminds.org.uk
https://www.headstartnewham.co.uk
https://www.mind.org.uk/information-support/for-children-and-young-people/
https://www.youngstonewall.org.uk
https://www.nhs.uk/mental-health/nhs-voluntary-charity-services/nhsservices/children-young-people-mental-health-services-cypmhs/
https://www.place2be.org.uk
https://www.nhs.uk/every-mind-matters/supporting-others/childrens-mental-health/

Staff Mental Health and Wellbeing
https://www.mentalhealth.org.uk
https://www.nhs.uk/mental-health/nhs-voluntary-charity-services/nhsservices/
https://www.mindful.org/meditation/mindfulness-getting-started/
https://www.elft.nhs.uk/Professionals/Information-for-ELFT-Staff/People-Culture/Staff-Wellbeing

Safeguarding
https://www.nspcc.org.uk
https://www.childline.org.uk