Post 16 Options
Following year 11 you have choices for what you should do next. Legally you must remain in education, or be in employment, have an apprenticeship or be in a training programme until the age of 19 so it is important that you are considering your options and begin making applications.
Unsure what to do? It's a good idea to check that your subject choice will not close down routes into careers you may wish to pursue. Do this by looking at the 'Job profiles' within each job sector. Take a look at Job sectors - Career Pilot to see which sectors might give you what you want.
Ask yourself these questions
• What do you enjoy studying at GCSE?
Would you prefer?
• A Levels – subject-based qualifications that can lead to university, further study, training, or work. You can normally study three or more A levels over two years. They're usually assessed by a series of examinations.
• BTEC/ Cambridge Technicals – which are designed with the workplace in mind and provide a high-quality alternative to A Levels with a great range of subjects to choose from. A blend of assessed coursework across the year with exam elements and are accepted by a large number of universities. Our technical subjects at LDE are the equivalent of 1,2 or 3 A levels and can be combined with selected A levels.
• T Levels - Equivalent to 3 A levels, a T Level focuses on vocational skills and can help students into employment. These are not currently available at LDE UTC.
• Would you like to study a familiar subject or a completely new subject?
• What do you like to do in your spare time? Is there a course that can match your interests?
The "icould" Buzz quiz is a fun way for you to identify your strengths and find out some roles which might suit you Buzz Quiz ; and take a look at BBC Bitesize - careers
or take a look at Success at Schools How to become a which spotlights a range of career options in different sectors.
What are the choices?
My choices booklet

LDE UTC Sixth Form offers a range of A level and technical subjects to prepare you for your Post 18 choices. As a current LDE UTC learner you have been sent a link to follow which already contains your personal information which you should check and then enter your predicted grades to select your options. We have a range of pathways and the subject choices will become available on the system for you to make your selection. If you do not meet the entry criteria for level 3 we have options available to consider. Application deadline is 15th January.
Alternative college or sixth form – Research any colleges and sixth forms you may wish to consider. Remember to attend open events and look for application deadlines. If you are looking at an alternative college or sixth form, please speak to Janice who will support you in this if you need further advice. Your referee for will be your head of Year.
A Guide to 16 to 18 Courses in Newham
Take your first step into the world of work – Advanced / Higher Apprenticeship or Employment - An apprenticeship at post 16 offers you an opportunity to learn on the job, building up knowledge and skills, as well as earning money at the same time. Each apprentice will work towards a standard or a framework - these will show the apprentice what they will be learning and how they will be assessed. There are many sectors offering apprenticeships. Our advice will always be to have a plan A and B to ensure you have a secure place following results day.
Want to find out more?
Guide to Apprenticeships UCAS Amazing Apprenticeships: Student Guide 2020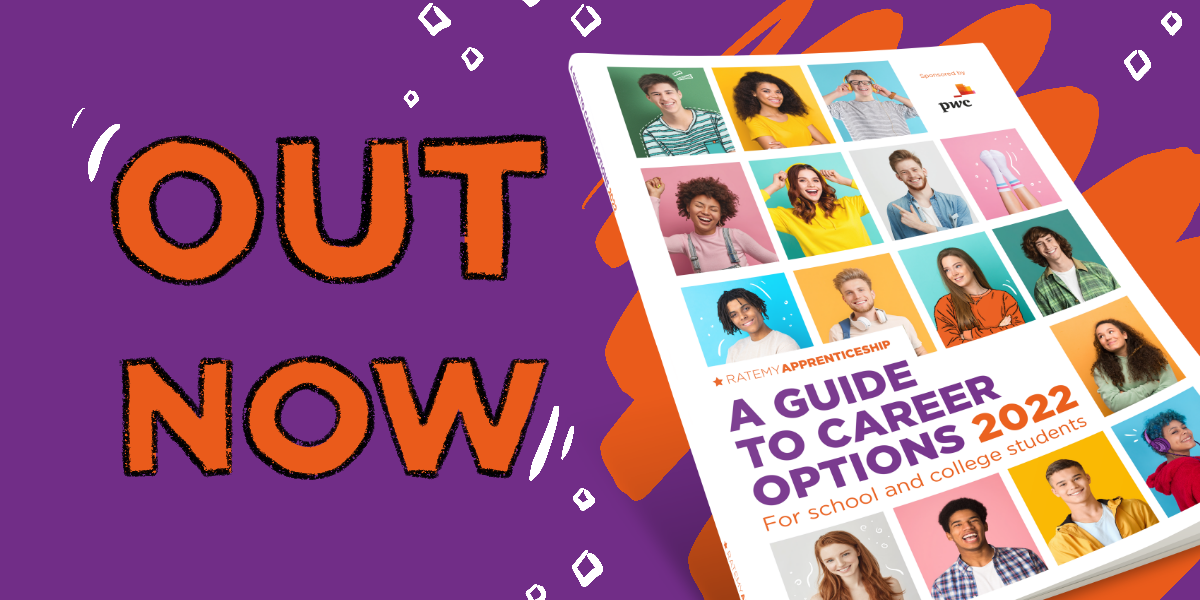 Remember, an apprenticeship will train you to do a job so you need to be happy that it is the career you want.
What should I do now?
You have to apply for an apprenticeship but first you need to find a vacancy. Follow the link below for further information and to set your search criteria to receive notifications as apprenticeships go live. If there are particular companies you wish to be first in the queue to apply to, then go to their careers area online and register your interest.
Browse live apprenticeships and find further information gov.uk
Further sites to explore and register with:
Talentview
Prospects Get My First Job
Find An Apprenticeship Target Careers
Rate My Apprenticeship Not Going To Uni
Success at School Become an apprentice
Find Apprenticeships All about school leavers
Student Ladder Go Construct
Learner and parent registration to Careermag: A magazine full of information to support you
QA Apprenticeships: Specialising in apprenticeships within Digital and Business
Multiverse apprenticeships: Apply to Multiverse directly for access to a range of apprenticeships
Applying for an Apprenticeship or Work
Once you have found an apprenticeship that you wish to apply for, please take a look at the 'How To' Guides for information on CV writing, applications and interviews, discuss with Janice our Careers Leader, your form tutor or Head of Year. You will have workshops to support you but in the meantime gather as much support as you can and remember you should apply for a number of opportunities as they will be highly competitive, to give yourself the best chance of success.
How to start a job application
Give yourself the best chance of success, take a look at this information developed by UCAS for apprenticeship guidance and support
How to Prepare for an Interview | Interview Questions | UCAS