National Grid and My Kinda Future Inspire our Year 9s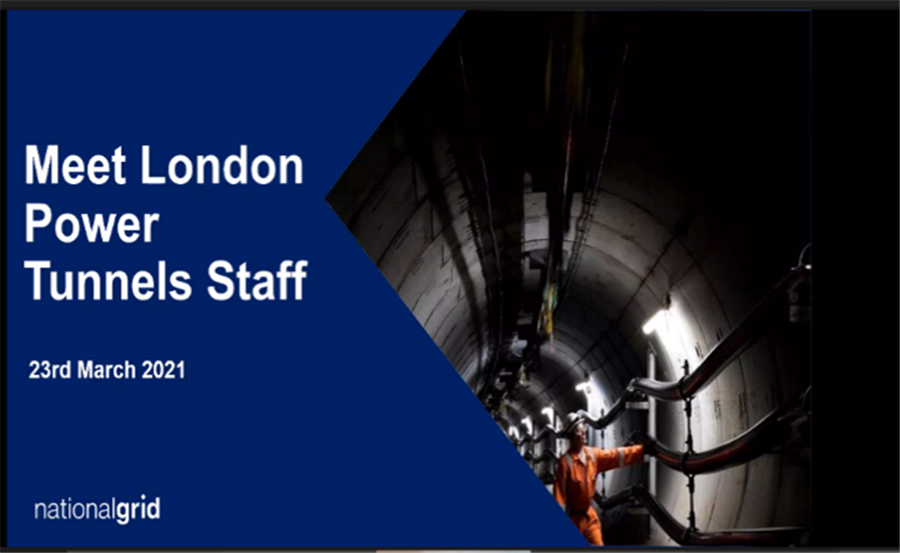 We were excited to introduce our learners in year 9 to My Kinda Future and National Grid to introduce their science module 'Power Engineering.'
Learning about the impact of depleting, and not being able to replace the earth's natural resources and the huge advantages of creating energy that can be re-used using water and wind power was eye-opening.
Learners heard about the exponential growth of this vastly expanding sector, with over 400,000 jobs expected to be created and filled by 2050. Most encouraging was recognising that many of these jobs will be in our local area, where new electrical cables are at this moment being upgraded for enhanced safety and reliability.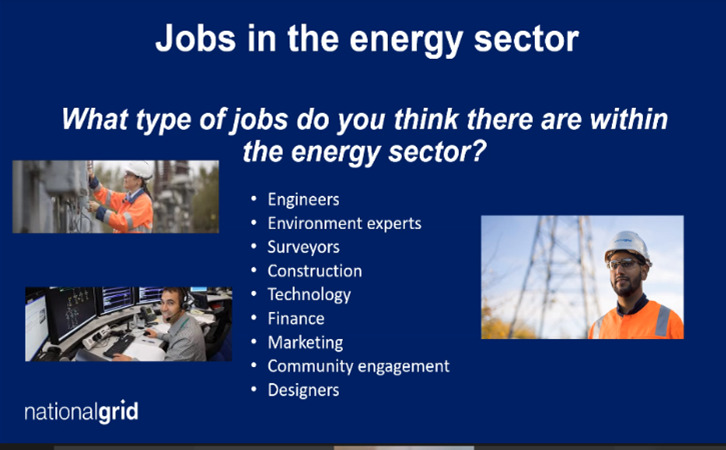 My Kinda Future (MKF) specialises in helping under-represented talent get into world of work.
Two National Grid apprentices, Anastasia who is a project manager and Collins, a Quantity Surveyor, spoke about their routes into their current roles and what their jobs entail. They gave some great tips:
Think about what you are good at, and your knowledge and skills will lead you to your career pathway.
Being a Quantity Surveyor can be thoroughly inspiring, a good career to aspire to. Collins has rapidly moved rapidly through his career and found this to be a role he really enjoys.
This was a great way to launch our unit and a huge thank you to National Grid, and to Sam from My Kinda Future for joining us.