Careers Fair 2021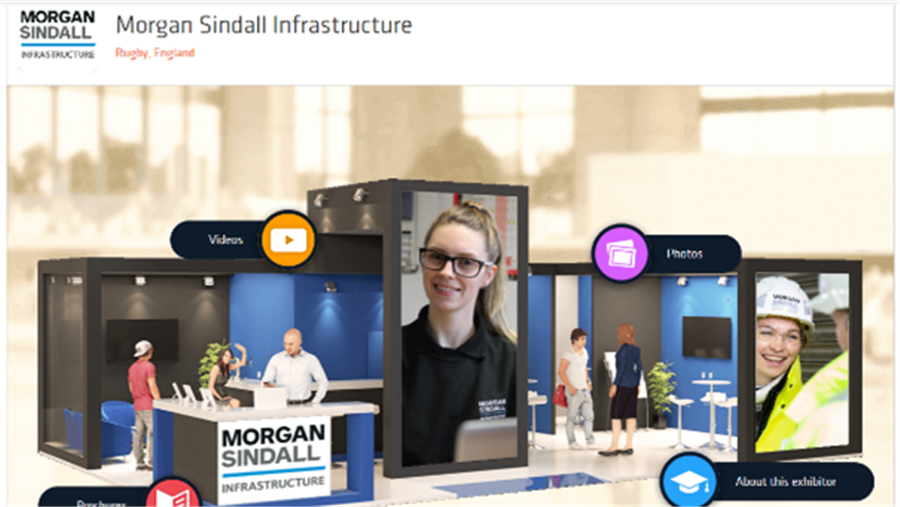 My Future Destinations – Virtual Careers Fair 25th March 2021
We welcomed the opportunity to invite our learners to our Annual Careers Fair again this year – virtually!
Nearly 30 employers and universities hosted booths at our careers event, giving learners direct access to live chats with representatives from a vast range of organisations. They were delighted at the opportunity to have all their burning questions answered.
Universities from across the country and employers from sectors such as Technology, Engineering, Construction, Infrastructure, Highways, Rail, all of the Armed Forces, Maritime and more enabled us to expose our learners to careers and courses across many industries and sectors.
Even though we were unable to have the usual buzz of a 'live fair' within the LDE UTC main lecture hall, the buzz from the rooms filled with our learners - all on laptops making their way around the booths, was really exciting. There were so many questions being asked and lots of chatter amongst them discussing options and choices for their future. It was great to see the level of engagement and interest, given that it was all in a virtual environment.
Feedback was positive from both learners and staff and compliments were received from employers impressed by the great conversations they had with our learners and the quality of the questions being asked by all year groups.
At this time, it is unusual for young people to gain access to employers directly at virtual fairs within a school or college environment. Most fairs are being offered with recordings and information packs; we were determined to step up and give our young people an experience as close to the real thing as we possibly could. The feedback was phenomenal; they greatly appreciated that all of the planning and preparation both internally and most importantly from those hosting booths, allowed us to create a worthwhile event.
We were delighted to have received this positive feedback from a learner in Year 9,
"All the career talks and the career fairs were very inspiring, and both myself and the twins have gained so much from them. When the twins were working from home I actually looked forward to your Thursday career talks and sat in on some when I could as I found them inspiring too. So again thank you."
We expect to be inviting guests to LDE UTC again soon, and we will be ready for a successful event again in 2022!