LDE UTC Learners Successfully Obtain a Place at Imperial College London's Summer School
Year 9 Learners, Megan and Diekolola, have been given an opportunity to participate in the prestigious Imperial College London's Summer School programme later this year.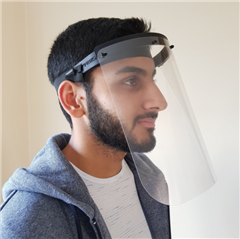 LDE UTC Student Generates Personal Protective Equipment to Help Support our NHS
As soon as he became aware of the lack of personal protective equipment available to the NHS, quick thinking, creative student Dhiresh and his team of volunteers set about making protective visors, using 3D printers. Their story has been picked up by the local newspaper.
There are no Global Articles in this date range!