LDE UTC Learners Successfully Obtain a Place at Imperial College London's Summer School

They're Budding Engineers!
Year 9 Learners Megan and Diekolola (Lola) have successfully obtained a place on this year's Summer School Programme at the prestigious Imperial College London.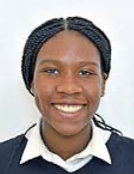 We are so pleased to annonce that both girls will join with other successful applicants from around the country to learn many of the ways in which engineers use their scientific knowledge to develop solutions to real world problems.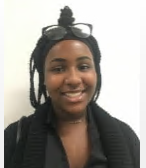 They will have access to Imperial College London's online resources, mentors and experienced professionals, and will be undertaking a series of online lessons and tasks, culminating in a presentation at the end of the week.
Their Engineering teacher, Sharon Morgan, stated, "STEM careers are the jobs of the future, yet girls continue to be under-represented in science, technology, engineering and mathematics (STEM) education. At LDEUTC we want to offer all of our learners opportunities to succeed. Participation in programmes such as the Year 9 Girls Summer Camp at Imperial College, contributes to the empowerment of young women like Megan and Lola, who are aspiring engineers, to enter STEM fields of study and careers, and to stay the course."
At the end of the Programme, both girls will have a greater appreciation of a range of engineering disciplines and the career opportunities they can lead to. Lola said, "I am very happy to be taking part in the Summer School. I can't wait!"
Megan was equally enthusiastic, saying "I am so honoured to have this opportunity to work with one of the best engineering schools in the UK. I am hoping to broaden my knowledge surrounding engineering skills for the future."
We wish both learners well, and we are confident that they will make us even more proud.
Well done, Megan and Lola!
Further details here: Imperial College London - Girls' Engineering Summer School