LDE UTC Artwork at The Tate Modern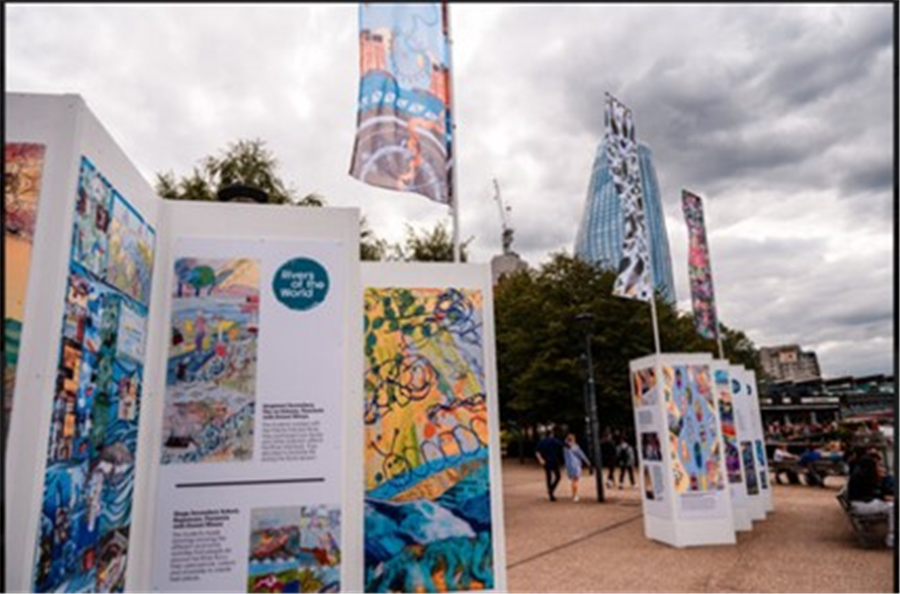 LDE UTC Digital 'Lockdown' Artwork Displayed at Tate Modern
LDE UTC's innovative remote learning technology enables employer engagement and opportunities for our learners to continue, even during a pandemic or lockdown! Our joint project with Thames Water Festival Trust is a brilliant example of this, with learners and teachers working through lockdown to create exploded digital artwork that was incorporated into a fantastic display at the Tate Modern!
As a part of an ongoing engagement with the Thames Water Festival Trust, during the COVID lockdown, teachers within the Art and Digital departments liaised with members of the Thames Water Festival Trust, to deliver an exciting project brief remotely to learners joining from home via Microsoft Teams. The brief was an opportunity for our learners to work from a client brief, to create traditional or digital 'exploded' artwork with an opportunity to showcase this work at a prestigious location!
LDE UTC learners, Francesca and Adeel, worked on their artwork virtually, partially during lockdown and with support from LDE UTC staff members. As a result of some imaginative and creative artwork submissions, they had their artwork chosen and displayed on a huge billboard at the Riverside Walkway by the Tate Modern throughout the whole of September 2020!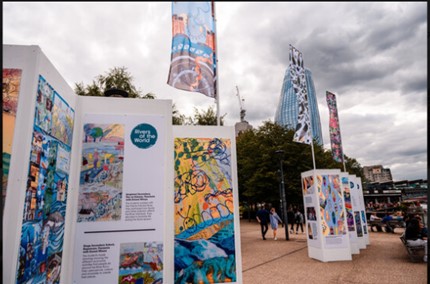 Other young people from the UK, Ethiopia, The Sudan, Morocco, Tanzania, Lebanon and India also created artworks from their homes, under the direction of artists who provided briefs and films to guide their work.
James Culley – Assistant Principle and Digital Media teacher said, "I am very proud of the collaborative work our learners and staff achieved on this project during some challenges time. Special thanks to Digital Media teacher Sarwar Ahmed for his input. It is a wonderful example of how, given the correct support and access to the appropriate technology, learning and achievement can still take place, even during a pandemic lockdown! I am delighted to say that the artwork created by the students is now on display In the foyer at LDE UTC for all to see and it really is incredible!"
You can see our learners wonderful work over on the Thames Festival website under the Newham section.
https://thamesfestivaltrust.org/read-watch-listen/rivers-of-the-world-2020/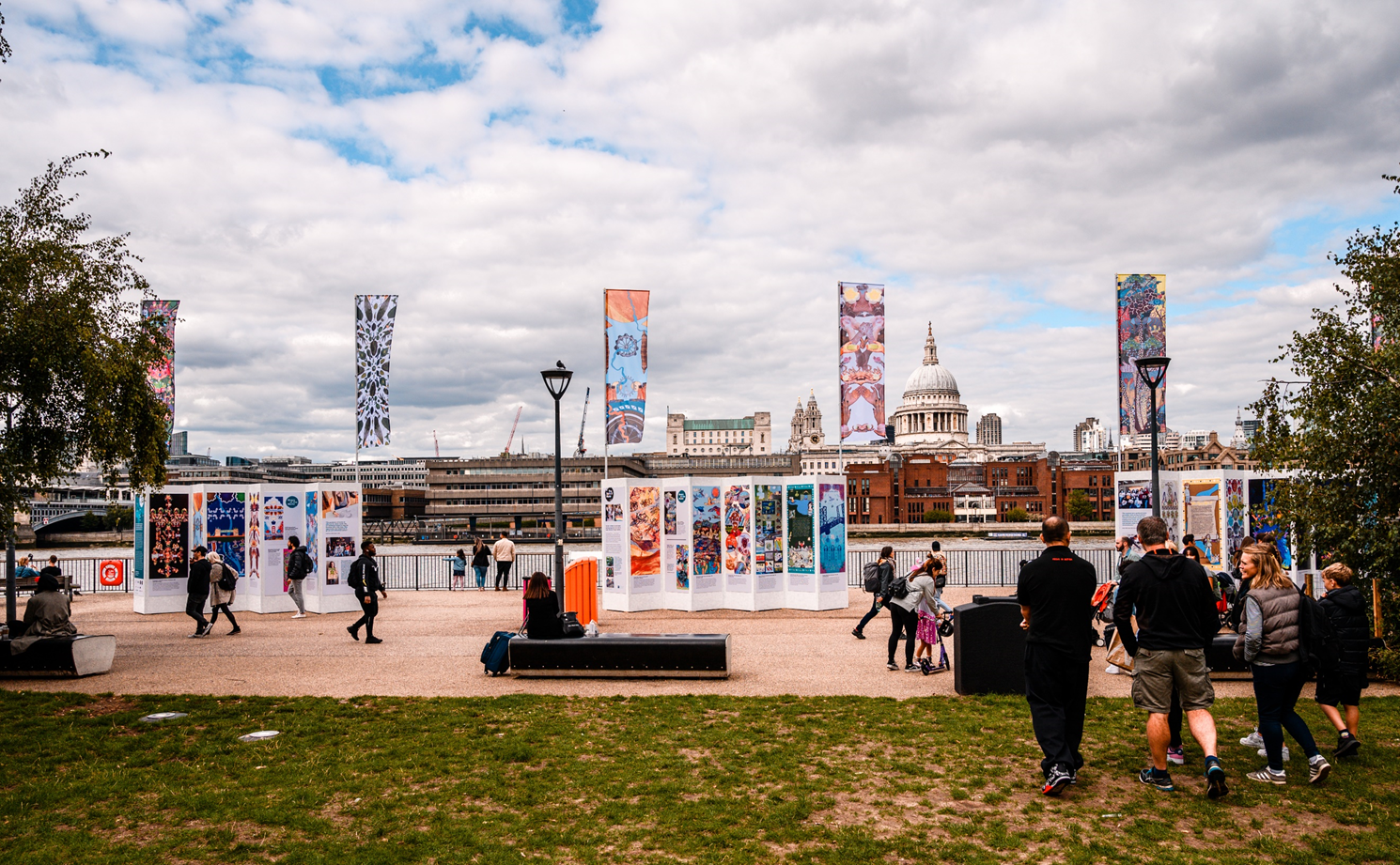 The amazing exhibition!