Prime Minister Honours LDE UTC with National Citizen Service Silver Award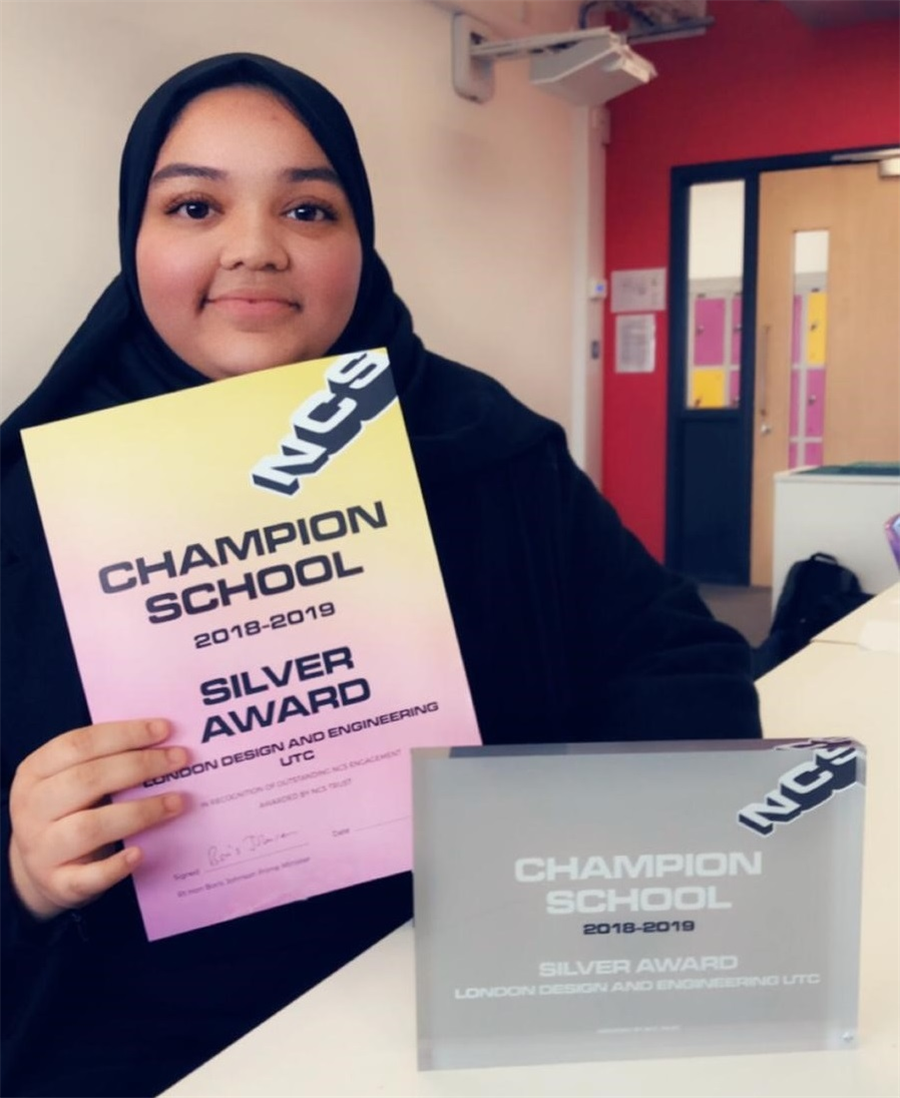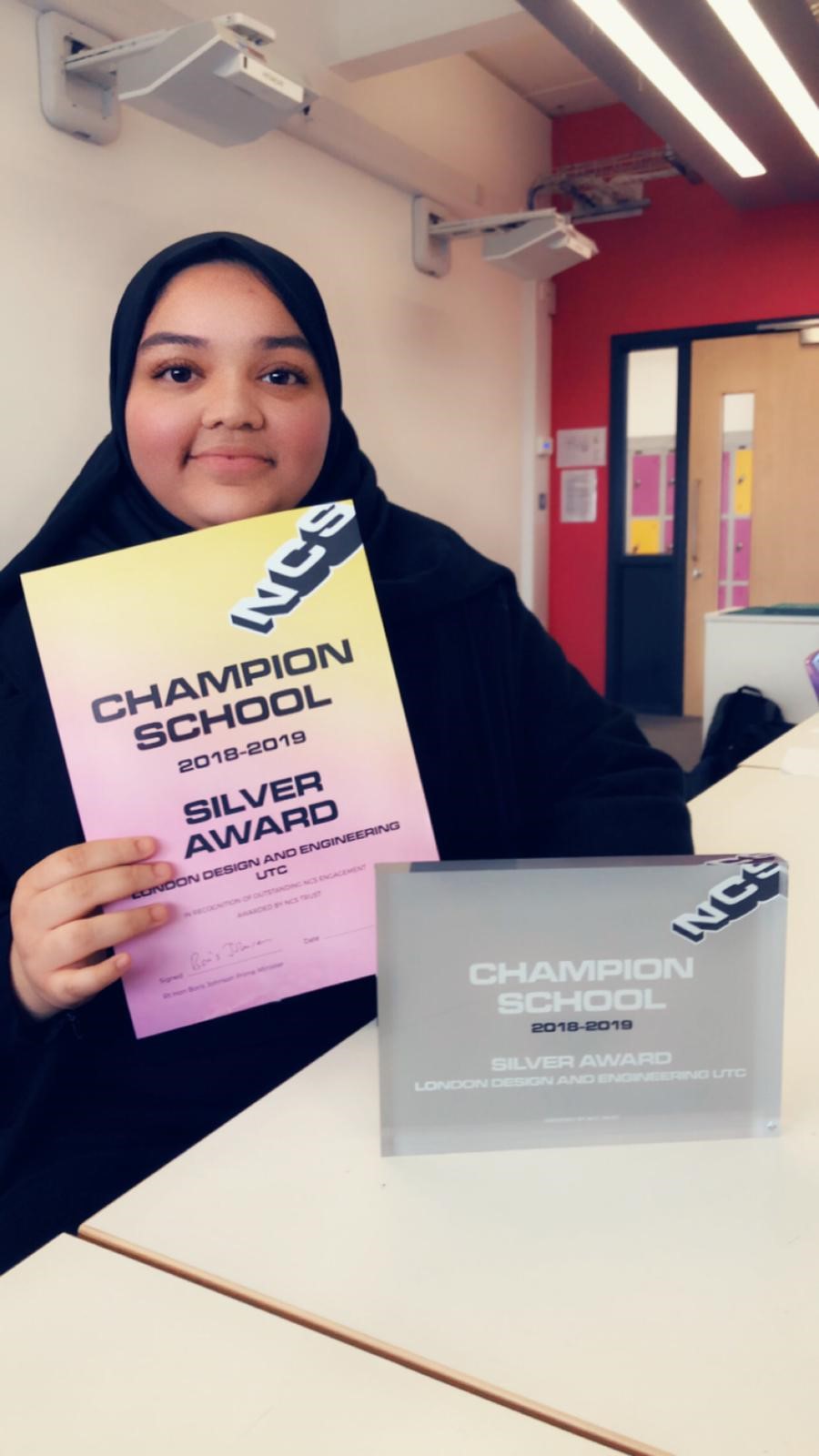 The LDE UTC is delighted to receive the Silver Award from the Prime Minister, Boris Johnson, for participation in the National Citizen Service (NCS) in recognition of the numbers of learners who participated in last year's challenge.
Following a presentation in assembly last year, Year 11 learners from the LDE UTC went on a NCS four-week summer residential challenge programme with other young people from across the country. The programme was specifically designed to take young people out of their comfort zones, enable them to overcome their fears to develop new life skills, gain self-worth and confidence. And best of all give them a unique and life-changing experience that will help them succeed in later life.
The NCS is a voluntary personal and social development programme for 16–17 year olds, largely funded by the Government. Groups of teenagers on the residential programme undertake outdoor physical and team building activities. Experience independent living whilst learning a variety of new skills for their future. Finally, they plan and deliver a "social action" project of their choosing, often to raise awareness of or fundraise for a particular cause.
Over 500,000 young people have taken part in NCS since 2011, with recent research showing that it improves outcomes for the teens who take part, including increased likelihood of getting into university. The LDE UTC is very proud of its relationship and work with the NCS.
The NCS will be coming to the College's Careers Fair on Wednesday 11th March. The LDE UTC would like to encourage all the current Year 11s to sign up for the summer 2020 programme and is hoping that next year it can go one step better and win the gold award.