Learners demonstrate 3D tech at the BETT Show 2020!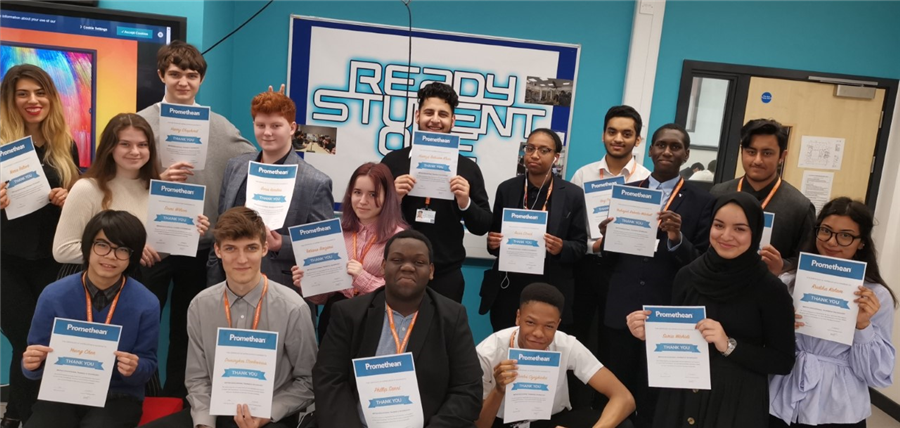 by James Culley, Assistant Principal & Teacher of Digital Media
Meaningful employer engagement is integral to the learning experience here at LDE UTC and very relevant to the studies of our Digital Media learners, who are brimming with excitement after running a series of 3D technology workshops at the BETT show 2020, an industry education technology trade show with over 34,000 visitors!
Following a long running collaboration with Promethean, a global leader in interactive displays, Assistant Principal and teacher of Digital Media James Culley worked with his year 12 Cambridge Technical Digital Media learners and the Promethean marketing team to produce an innovative project brief. The brief was designed to enable learners to achieve their 'meaningful employer engagement' learning criteria and, more importantly, take part in a series of workshops to demonstrate 3D technology to thousands of visitors over two and a h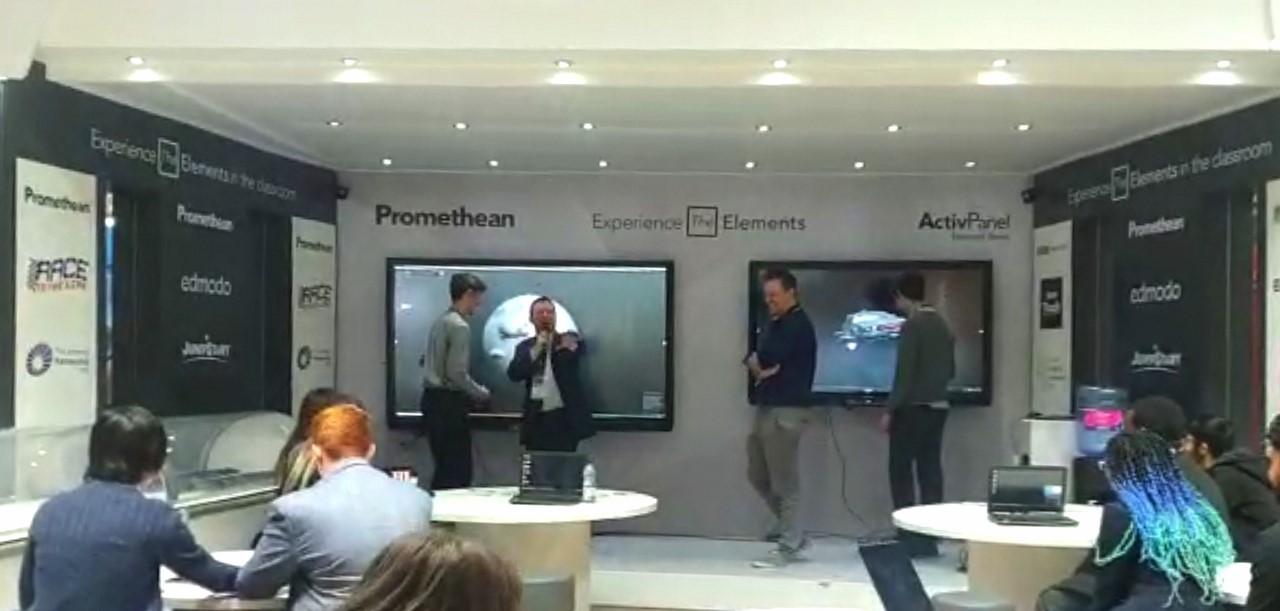 alf days.
Learners took part in no less than five separate workshops where they demonstrated realtime 3D digital organic modelling using Sculptris and the fantastic touchscreen Promethean Active displays. Learners manipulated 3D meshes and described the tools they used in realtime, they also encouraged audience participation by inviting them on to the stage to test the technology for themselves.
Another group demonstrated the use of Virtual Reality by demonsrating their original custom made environment and assets, onlookers were amazed at how adept the learners were at using the technology but also to find out that they had created everything that was being shown on screen themselves!
James commented: "It was fantastic to be able to stand back and give the microphone to the learners and watch them confidently host, demonstrate and present on the Promethean stand. The workshops have enabled all of the year 13 digital media learners to meet a large element of their qualification, which is excellent!"
Following the event, Promethean praised learners for having a fantastic digital skill set and contributing to the evidence required for their course. Promethean will continue to support our learners with an exciting new Promethean demonstration centre at our college (more news on this later!).